FALL 2021 Kauai YogAlign/FitAlign Posture Educator
September 13, 2021 @ 8:00 am

-

September 24, 2021 @ 5:00 pm

HST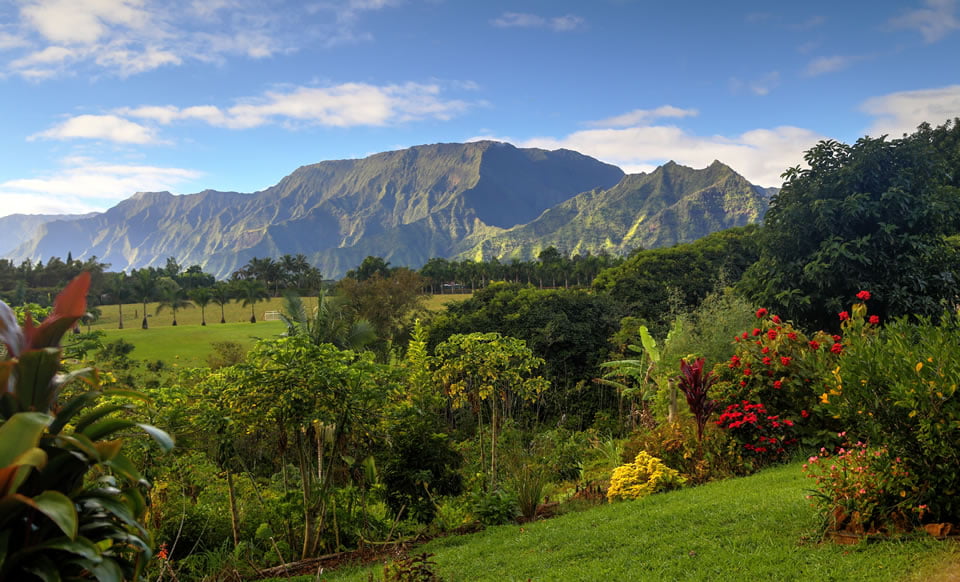 Kauai YogAlign/FitAlign FALL~ Sept 13-24, 2021
Come to beautiful Kauai Hawaii and study posture realignment with YogAlign/FitAlign Posture Training creator Michaelle Edwards at her home studio located near the town of Hanalei. This ten day YogAlign/FitAlign Posture Educator course runs from Sept 13- 24, 2021. Course is limited to just 16 students.  ( It has sold out the last few sessions)  Students will spend two weeks in Kauai with the weekend of Sept 18 and 19 for  free time. Students should arrive by Sunday Sept 12. ( see information on available shared housing below)
This YogAlign/FitAlign posture educator course is a science based somatic approach to neuromuscular re-patterning for aligned posture and global body awareness. Using breath based realignment tools and functional body positions, participants will gain the techniques  to change posture at the nervous system level. Get aligned and fit in your own body and/or gain the skills to help clients become comfortable, aligned, fit and pain-free.The YogAlign/FitAlign posture educator course is open to anyone interested in correcting posture imbalances using a dynamic focused breathing practice.  Body workers, physical & massage therapists, yoga, dance, movement, and fitness educators and all ages and fitness levels are welcome to attend the course. Students who complete the course can register for 70 hours of continuing education hours through Yoga Alliance.
You are free to teach the methods as a YogAlign or FitAlign teacher. The concepts are universal and can be applied to yoga, fitness, bodywork, or somatic education.
Learn how to use focused resistance breathing techniques to align the spine and tone the core. In this course, you will deepen your understanding of the anatomy of the human body and learn how to teach it to others in a feeling based, so you can create naturally aligned, pain-free posture and the ability to stay that way.
YogAlign/FitAlign certification courses have a focus on optimizing postural alignment; a major determinant of mental and physical health and wellbeing.
How to master and teach the YogAlign/FitAlign resistance breathing techniques for a solid dynamic core and pain-free life
Use self massage to increase circulation, kinesthetic awareness and improve the cortical or 'body map' stored in our brain
Understand natural alignment of the human body, honoring the natural curves of the spine and moving from core center
Use YogAlign/FitAlign techniques to improve the movements of daily life and any sport or activity
Learn to teach people of any age and fitness level providing them with self-help tools that work quickly and painlessly
Rewire posture and movement globally at the nervous system level for balanced movements and pain-free living
Release the 'issues in the tissues', deeply help traumas, tension and negative emotions
Focus on agility and strength and avoid compartmentalized fitness and stretching routines
Learn how to analyze any yoga pose or fitness exercise for safety and effectiveness
How to sit, stand and move better in real life using the YogAlign/FitAlign alignment techniques
Muscle, bone and fascia anatomy from a global perspective
Teaching YogAlign/FitAlign to to alleviate chronic pain or muscular/skeletal joint degeneration related to postural imbalances
Each YogAlign/FitAlign teacher training includes a teaching practicum where students practice working one on one with each other and then with a client for one or several sessions (The ability to lead a group yoga class will develop as one gains experience by first instructing people privately one on one)
How to use verbal and physical cues to assist people to move towards aligned posture and safe yoga or stretching
Getting private clients and building your YogAlign/FitAlign Posture Educator business
Pre-requisites: Read Chapter 1- 8 of YogAlign, Pain-free Yoga from your inner core before Sept 21.  After payment for the course, all participants will be emailed an ebook or mailed a physical copy of the book.
All participants are required to complete some basic muscle and bone anatomy worksheets before the start date of the course. This will assist people in learning the (parts) of the body although focus on the course will be in understanding the global continuities and how the body moves as a whole.  Worksheets will be emailed after payment for the course is received.
Participants are encouraged to purchase the Essential Anatomy 5 app for their Ipad, lap-top or other device.  Alternative is to buy a copy of the Trail Guide to the Body by Andrew Biel.
The 10 day course runs Monday to Fridays during the two week time period the course is held. ( weekend of Sept 18 and 19  is free time)  Sign up now as this certification is limited to 16 people and has sold out in the past. Accommodations and food are separate. Shared housing is available in a beautiful townhome 5 minutes from the studio. You must arrive on  Sept 12 and the town home is reserved through the evening of  Saturday Sept 25, checking out on Sunday  Sept 26. The upscale luxury townhomes have a large kitchen for cooking, living and dining area. Each student will have their own private room and private bath. Property also includes a fitness room, salt water swimming pool, jacuzzi and convenient location close to shopping, beaches, walking paths etc.  Students usually share a car for transport during the course. The private room and private bath for each student  is $1100 total for the 14 nights.  This cost includes all fees, taxes  and cleaning fees. Please email Michaelle for more information on accommodations. Housing payments must be received as soon as possible. The unit can be viewed here at https://www.parrishkauai.com/kauai-rentals/villas-of-kamalii-31/
Please email Michaelle for instructions on paying for your room during the training.
100 % refund is possible if you cancel 30 days before the start date of the course. After 30 days, you will have a spot in the upcoming course or receive a 100% refund if your space is taken by another student. All students are required  to have proper conduct and adult communication skills. Misconduct, use of drugs etc are not allowed and participants can be expelled without a refund. ( This has never happened because everyone is having too much fun to misbehave)
Course is $1700 with a $250 discount to $1450 if paid in full by AUGUST 20, 2021.  In order to confirm your participation in the course, make payment here.
Related Events