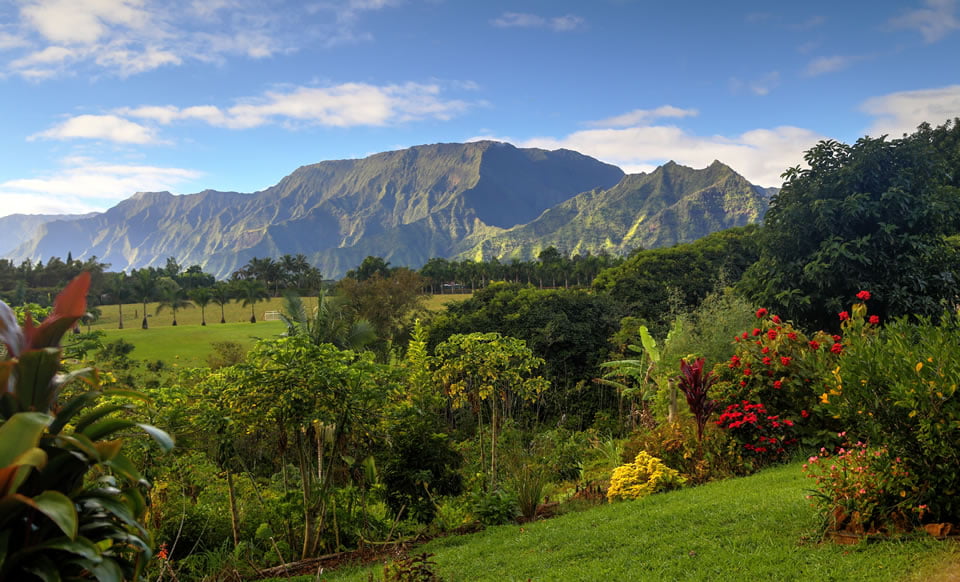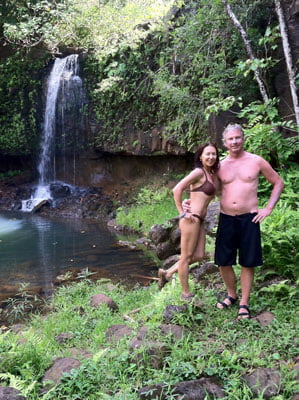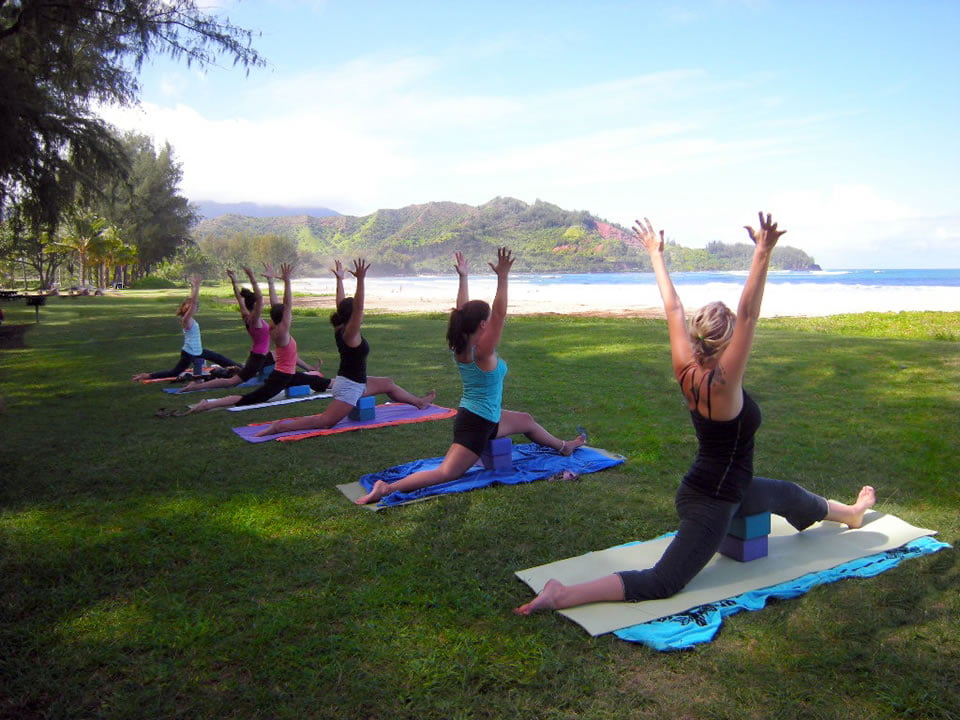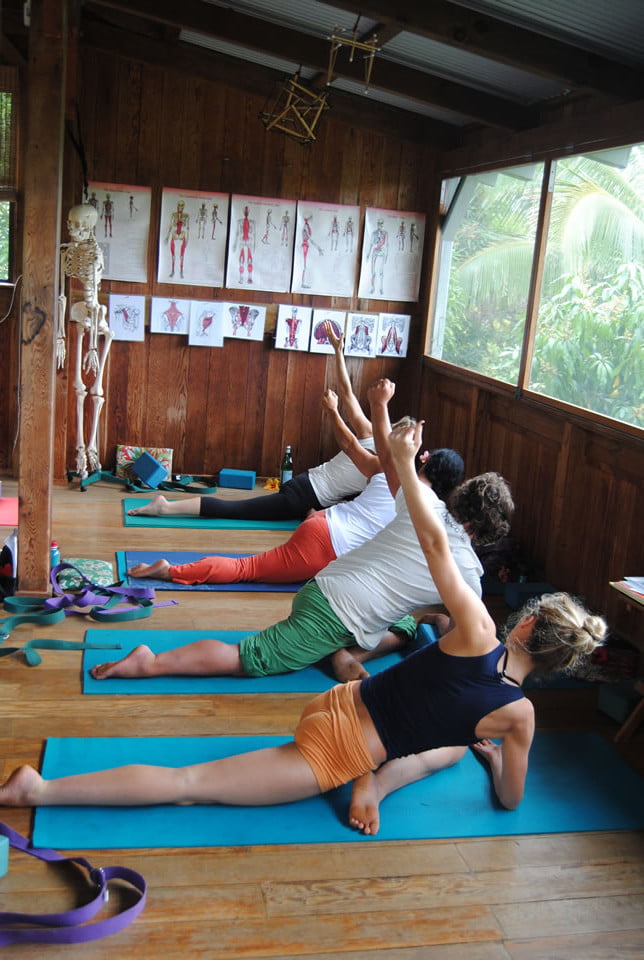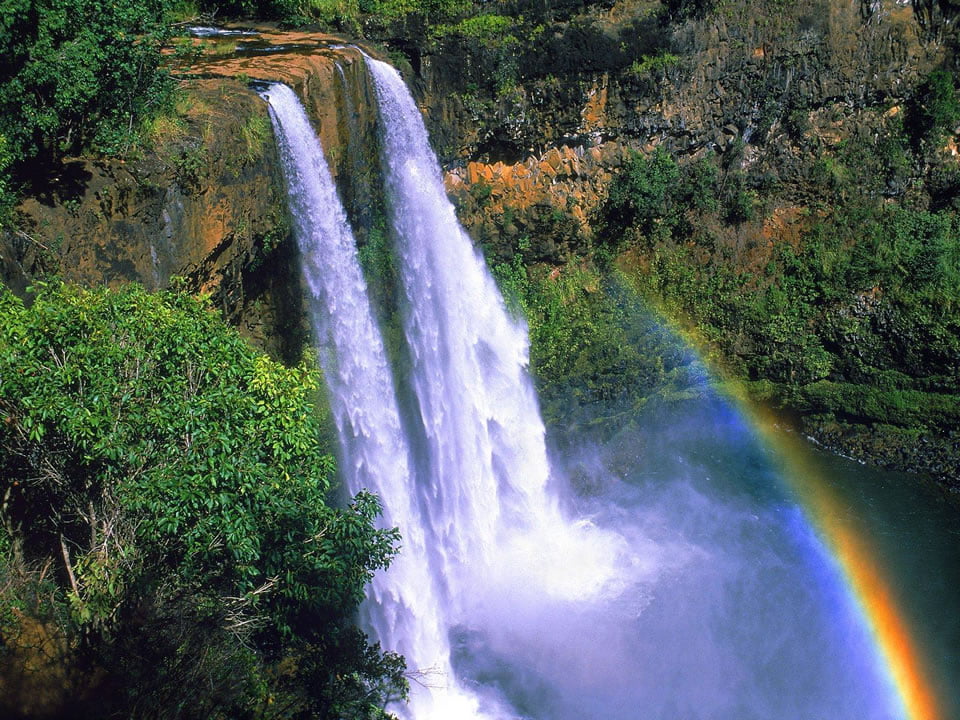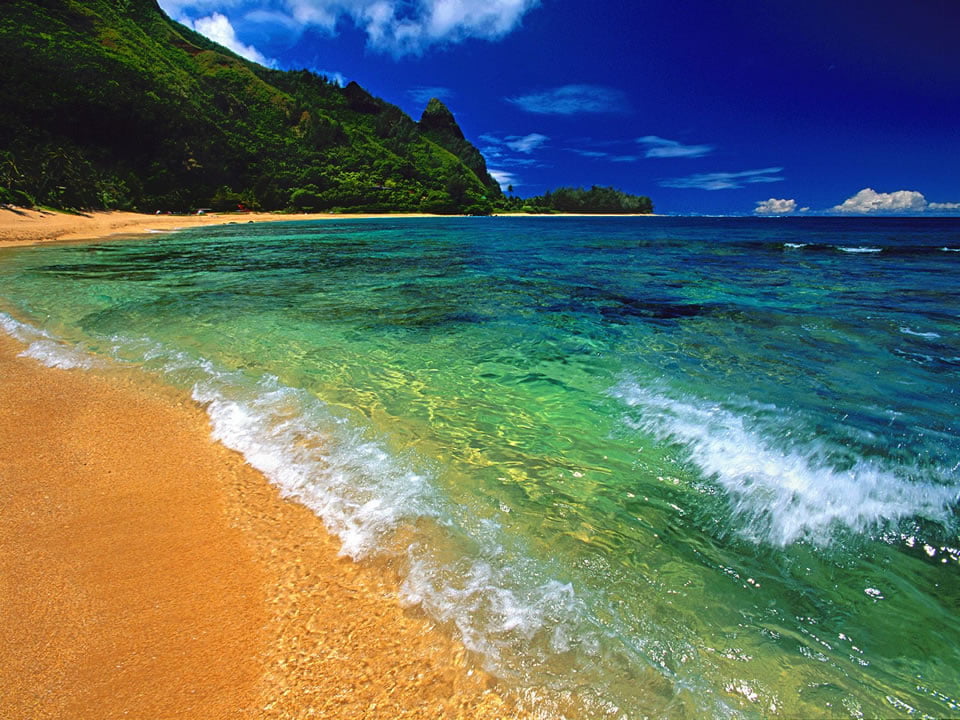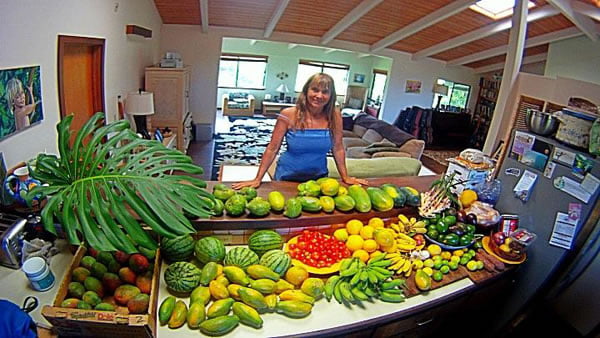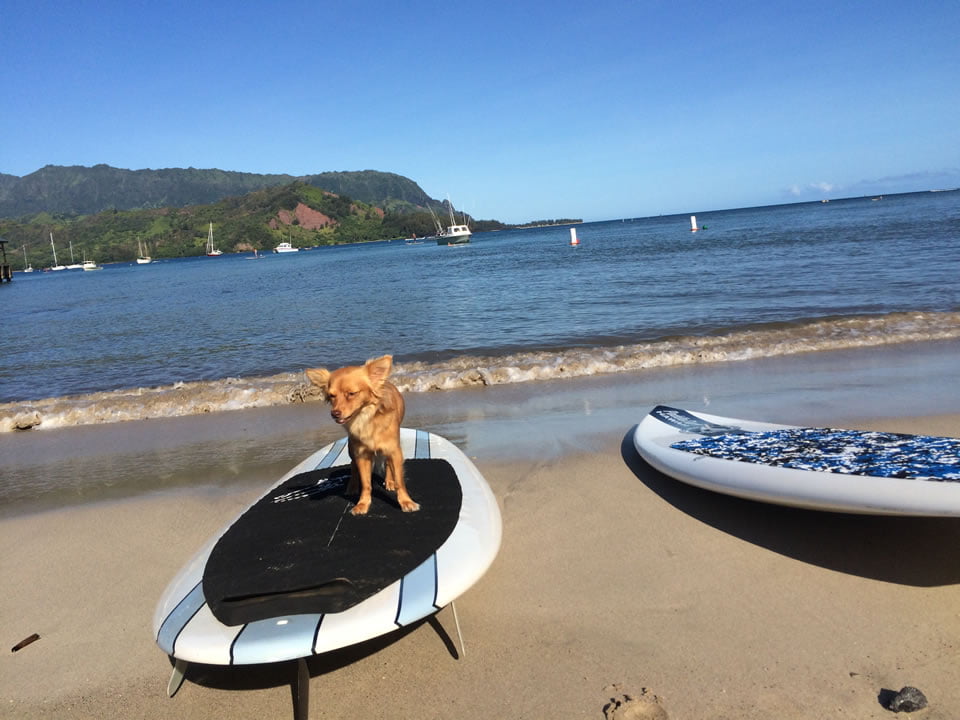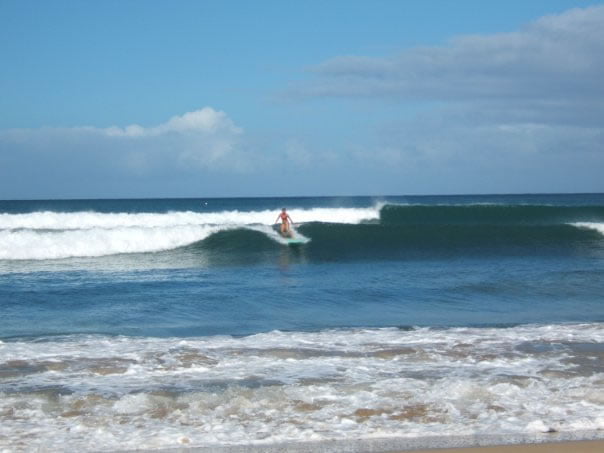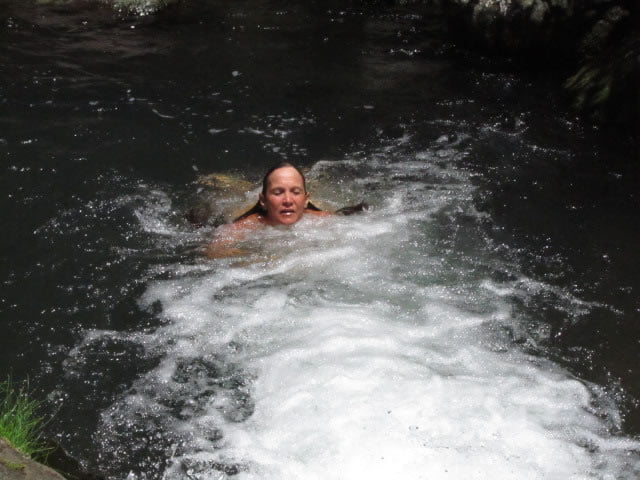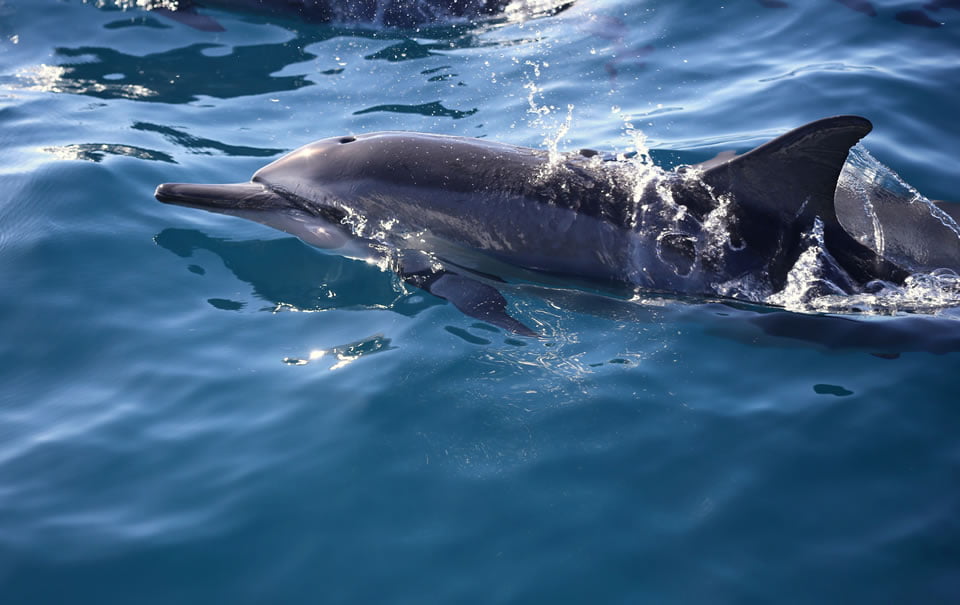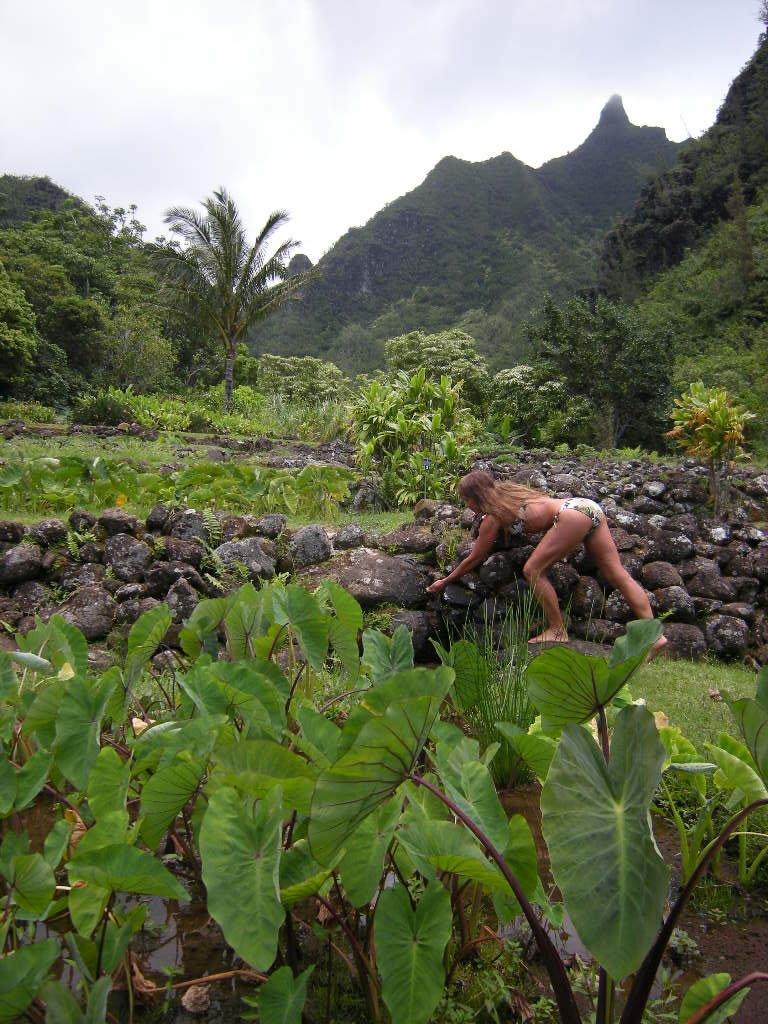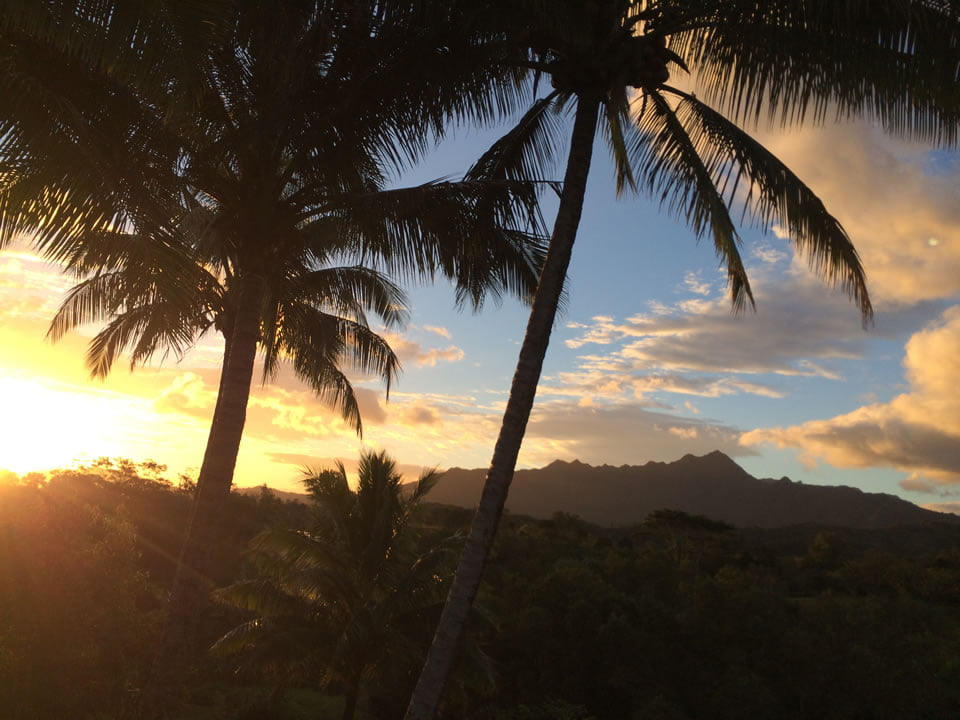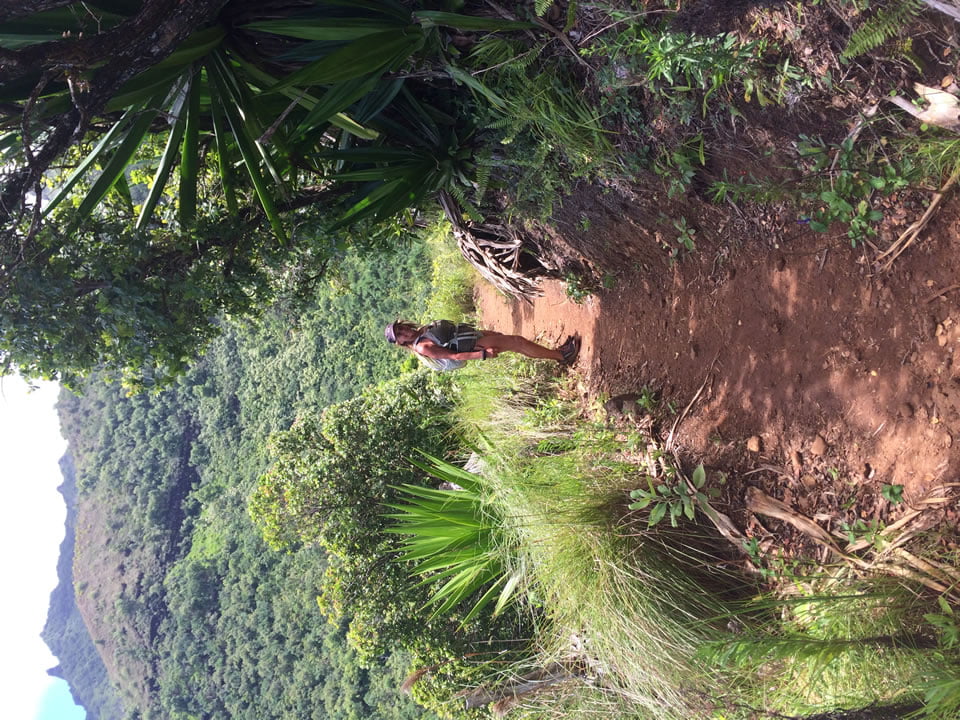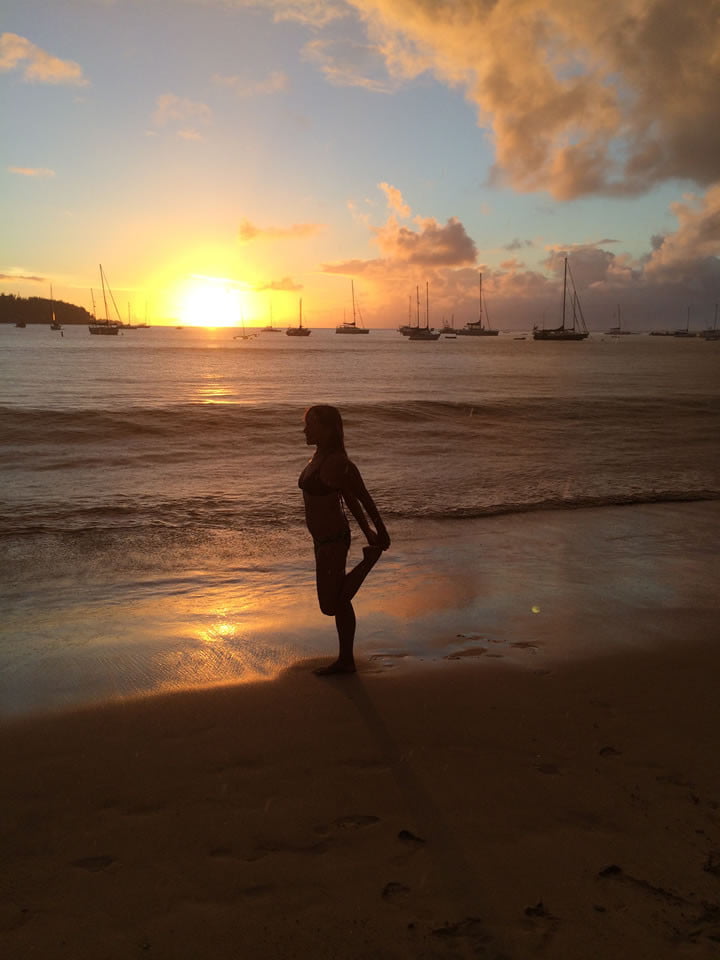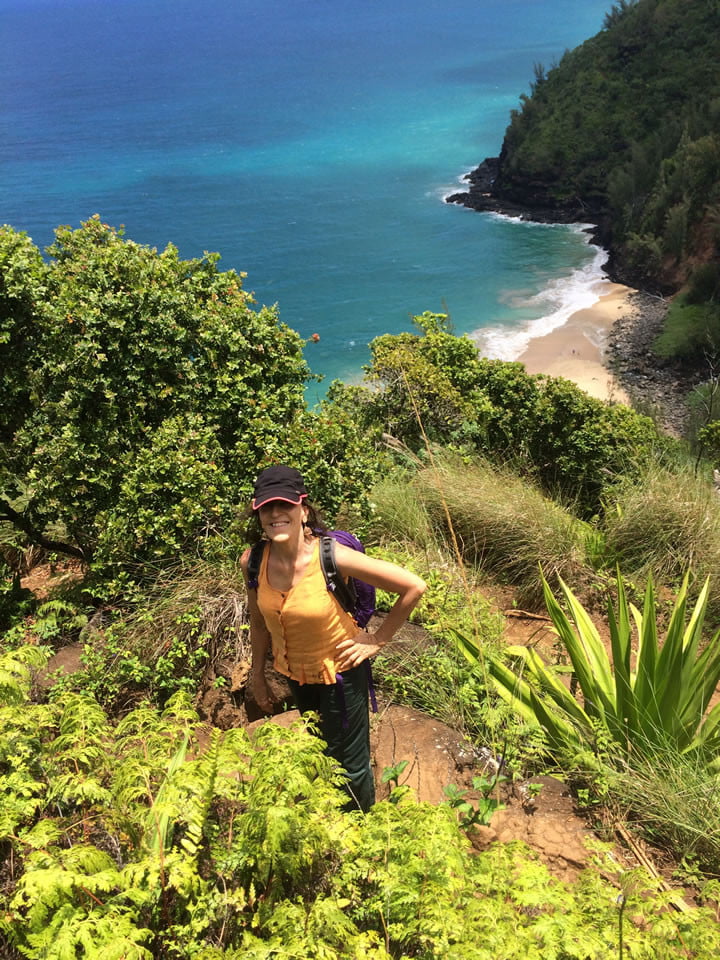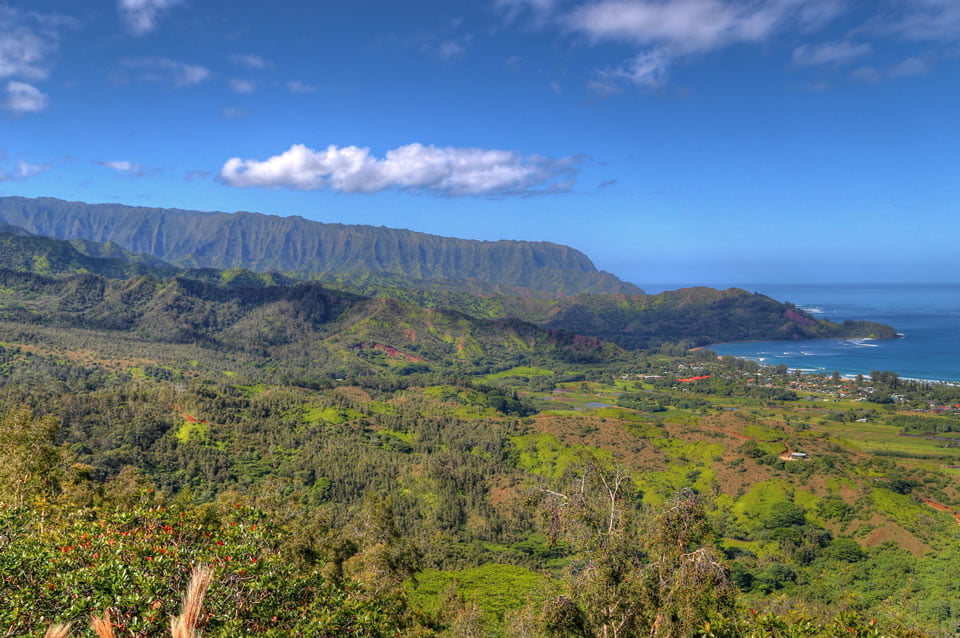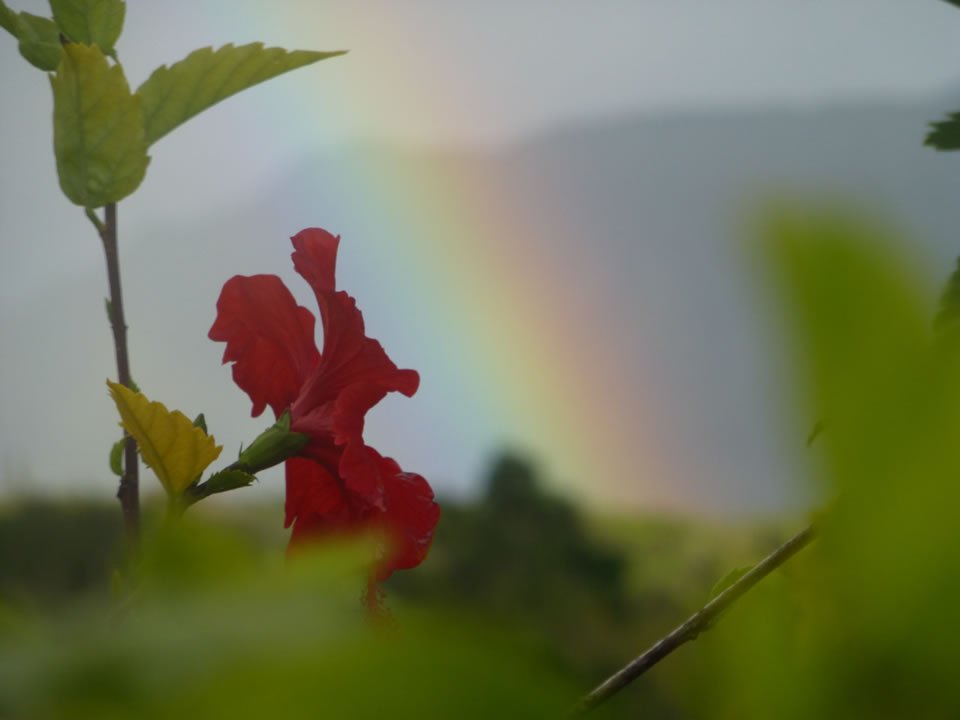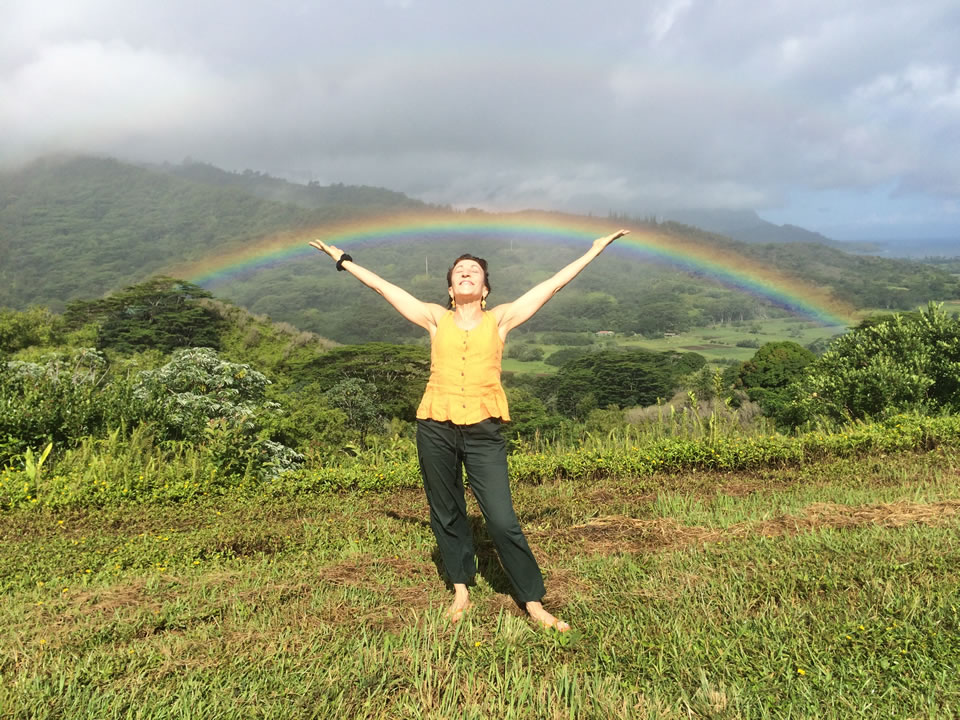 Streaming Individual Classes or SeriesSERIES of  six classes,  1.5 hours per session for just $99 Series # 1  Change Your Posture, Change Your Life All ages and fitness levels

95% of pain is from poor posture, learn how to align your posture and get your life back

Learn the basics of breath based neuromuscular repatterning to optimize posture, and gain better balance, mood, agility, hormone and immune function.

Learn how to do exercise and movements that contribute to the movements of daily life and function.

Safe and comfortable exercises that work fast giving you great posture, more strength, agility and balance. 

 Series # 2   Fit, Aligned and Pain-free  Intermediate level for active people and athletes

Use resistance breathing techniques to tone your core from the inside out.
Get information on using your whole body to do sit-ups, burpees and other fitness exercises that tend to compartmentalize movement.
Increase strength, agility and balance during movement

Series # 3  End Low Back Pain & Sciatica with FitAlign Posture TrainingAnyone suffering from chronic back pain or sciatica 

In just 1. 5 hours per day for a six day period, you can learn neuromuscular repatterning techniques to decompress your spine freeing impinged nerves to alleviate back pain and/or sciatica.
Learn how to sit, walk and stand with your spine and hip in optimal alignment and your torso muscles engaging automatically as spine stabilizers. Balance the tensional forces in the psoas, diaphragm, pelvic floor connection.

 email Michaelle at yogalignkauai@gmail.com Add to subject line – Purchase Series #1 , #2 or # 3You will get a payment request from Paypal, after payment, you will be sent a link and password to get in to the class series

---

 View & Purchase More Individual Streaming Classes Friday April 17   ~ Relax & Energize with YogAlignMonday April 20  ~ Psoas/Diaphragm ConnectionTuesday April 21 ~ Relax & Energize YogAlign BasicsWed. April 22  ~Pelvis & Rib Cage AlignmentThursday April 23 ~Psoas Global Body ConnectionFriday April 24~ Posture Alignment in Daily LifeMonday April 27  ~ Get Rid of Back PainTuesday April 28 ~ Preserve the Curves Spine StabilityWednesday April 29  ~ Get Flexible without StretchingThursday April 30 ~ Treat Your Feet & Honor Your KneesFriday May 1 ~ Deep Core Flow with YogAlignMonday May 4 ~ Refining YogAlign Resistance BreathingWednesday May 6 ~ Self Care for Back Pain Relief Friday May 8 ~ Aligned, Stable & Pain-free HipsMonday May 11 ~ Relief from Shoulder & Neck Pain Wednesday May 13 ~ One Hour YogAlign Flow Friday May 15  ~ Core Flow with Psoas/Glute PowerYogAlign ~ 1. 5 Hour Deep Flow with Sip-ups & Core DogMonday May 25 ~ Pelvic Floor/Diaphragm Breath Integration Friday May 22, Part 2 ~ Neck & Shoulder Pain ReliefWed. May 27 ~ Core Dog & YogAlign Burpee FlowFriday May 29 ~ Alignment for Pain-free Hips, Knees, & FeetMonday June 1 ~ Safe Backbending for Spinal HealthWed. June 3 ~ Advanced YogAlign Tune–Up ClassFriday June 5 ~ Kegels from the Inside OutWed. June 10 ~ Psoas Power for a Pain-free BackFriday June 12 ~ Forward Head Carriage Posture FixJune 17th~ Fit, Aligned, Agile & Pain-free ~ 1.5 Hour Flow June 19 ~ Plantar Fasciitis Pain-Relief Class June 24~ Recruit Your Glutes, Engage Your Hamstrings, & Tame the Wild PsoasJune 26 ~ End Low Back Discomfort with Sacral Lumbar Stability July 1 ~ Pain-free Neck & Shoulders from the Inside OutWed July 8 ~ Core Tune-up with Sip-UpsFriday July 10 ~ TMJ, Shoulder and Neck Pain ReliefFriday July 17 ~ Core Fitness from the Inside OutWed  July 15 ~ Stop Stretching Your Hamstrings Friday July 24  ~  Bunion, Achilles Tendon and Foot Pain ReliefWed July 29 ~ Flat Feet No More ~ Ankle, Feet and Toe Tune–Up Friday July 31 ~ Tone Your Core and Get a Face and Butt Lift tooWed  August 5 ~ Cranial, Sacral and Rib Cage Alignment Flow ClassFriday Aug 7 ~ Shoulder & Neck Tune-UpWed Aug 12 ~ YogAlign Flow and Go Tune-Up ClassFriday Aug 14 ~ Psoas-Diaphragm-Pelvic floor ConnectionWed. August 19 ~ Sip-ups, Burpees, Push-ups and Core Dog the YogAlign WayFriday Aug 21 ~ Freedom From Low Back PainWed. Aug 26~ Change Your Walk, Change Your Life with YogAlignWed. Sept 2 ~ Hip Stability and Pain-free Knees and Feet

Each class can be viewed  in the cloud for a minimum of three months

after each session has endedPrivate YogAlign Classes
YogAlign private classes include:
Client medical history and chronic pain issues
Before and after photos (emailed to each client)
Posture alignment and pain assessment
Breathing evaluation and instruction
Rewiring your 'posture computer'
YogAlign postures
Self massage instruction
Functional movement positions for your activities and lifestyle
Instructions on making your yoga or fitness practice safe and effective
YogAlign 'prescription' – a printed set of poses designed for you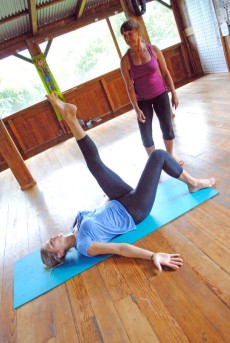 Gabrielle Reece with Michaelle Edwards
[/section]
Private Class Info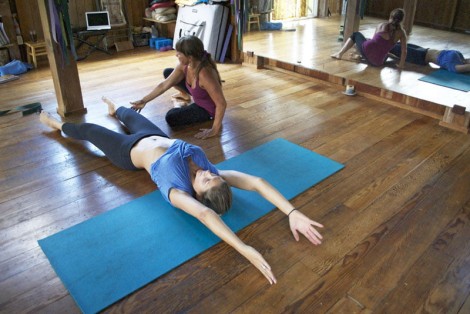 Gabrielle (Gabby) in a private lesson with Michaelle
The private classes are done clothed in yoga shorts or pants. Men can wear a tank top or go shirtless and women should wear a yoga top that is tight fitting to the body. Breathing movements and spine and hip alignment should be visible to the instructor. Please bring a beach towel, hand towel, and water bottle.
Private sessions can be any length, however it is recommended that the first YogAlign session is a minimum of 2 hours. There is no charge for the resting pose at the end of each class or session.
YogAlign private classes for one person – $150 per hour
Kamaaina rate $100 per hour – Special prices for people in need contact me directly at yogalignkauai@gmail.com
Group privates – $50 more per hour for each additional person (6 maximum)
Mana Yoga Studio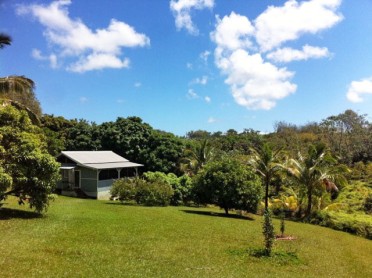 Mana Yoga Studio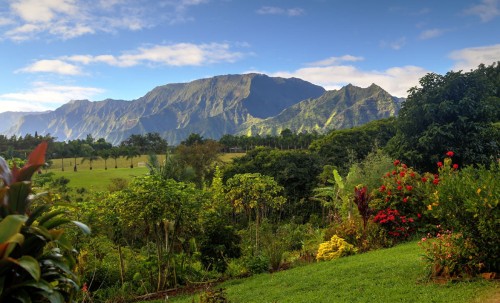 View from the yoga studio property
Personal YogAlign Retreats
Spend a few days or a week on Kauai with Michaelle finding your 'kid body' and regaining your natural posture for a pain-free life. Kauai has hiking, snorkeling, Hawaiian cultural sites, botanical gardens, rainbows, dolphins, whales and some of the most beautiful tropical scenery on the planet.
Customize your YogAlign Personal Retreat
Private YogAlign Classes
Drop in YogAlign Classes
ReAlign Massage Sessions
Lomi- lomi Hawaiian massage
Guided Hiking and Snorkeling
Surfing and Stand Up Paddle Lessons
Meals with local veggies and fish options
Fresh Juices and/or Coconut Water
Contact Michaelle at yogalignkauai@gmail.com to discuss personal retreat options.
Some accommodations available on the property or you can book a vacation rental or hotel anywhere on the north shore and drive to the property.
See www.kauaiyogaretreats for group adventure retreat info and schedule
Kauai Adventure Retreats
Next Retreat to Be Announced…
Experience the beauty of Kauai and YogAlign!
Retreats are directed by Michaelle Edwards, a long-term resident of Kauai, yoga teacher, body worker, musician, and creator of YogAlign. Retreats are limited to 12 people ensuring you personal attention and instruction for safe and effective yoga. YogAlign is a revolutionary style of yoga that aligns your posture and is painless and fun to practice. Click here for What Is YogAlign.
Included with the retreat is a complimentary copy of Michaelle's book and DVD, YogAlign, Pain-free Yoga from your Inner Core to guide you in your own practice after the retreat.
Kauai adventure retreats include daily land and ocean excursions around Kauai. YogAlign classes will be held each morning at the Mana Yoga Studio just minutes from the beautiful beaches of Hanalei and Kauai's north shore. The studio lies in a serene rural setting overlooking the spectacular mountains and waterfalls of Hanalei.
The Adventure Retreat Includes:
Accommodations with private rooms for singles or couples (You may choose to book your own accommodations in which case you will not be charged the room cost in the price)
Airport pick-up and drop off
Daily YogAlign class at beautiful private studio space
Transportation to all activities
3 gourmet natural food meals –chef prepared with fresh island produce, vegetarian, and fresh fish options
Before and after YogAlign posture photos
Complimentary copy of YogAlign book and DVD combo
Snorkeling and swimming in the beautiful Pacific Ocean
Hiking the Na Pali Coast, Koke'e rain forest and local north shore trails
Visiting Kauai's Hindu Temple
Touring Limahuli Botanical Gardens
Evening talk story (group discussion)
Hawaiian music venue
Sing- a- long evening with Michaelle on guitar and vocals
More Options for an additional cost
Massage
Private surfing and stand up paddle board lessons
Kayaking
Na Pali Coast boat trip
Hawaiian catamaran sailing
Schedule
ARRIVAL DAY
Airport shuttle – We recommend scheduling your arrival time at Lihue Airport on Kauai for between 3- 6 pm if possible.
Evening meal and introductions
DURING THE RETREAT WEEK
6:30 am: Fruit, tea and coffee
7:30 – 9:15 am: YogAlign class
9:30 am: Breakfast
10 am – 4 pm: Adventure excursions – an awesome picnic lunch will be provided each day out in nature.
4- 6:30 pm: Free time
6:30 pm: Dinner
Evening: Program or free time
(Schedule is flexible according to weather and it may change during the week with early morning adventures and late afternoon YogAlign)
DEPARTURE DAY
8:00 am: Breakfast and airport shuttle
Please contact us for pricing, retreat dates or more information.
yogalignkauai@gmail.com or call 808-652-3823
Kauai Private Adventure Retreats
Daily YogAlign Classes at a beautiful serene yoga studio with Michaelle Edwards, creator of YogAlign- posture alignment assessment for each participant- private accommodations in a luxurious town home on Kauai's north shore- delicious healthy meals catered by a Kauai chef- transportation and Kauai adventure activities including swimming, snorkeling, hiking Na Pali and Kokee. Surfing and stand up paddle board lessons available for an additional fee.